Private Sector Clients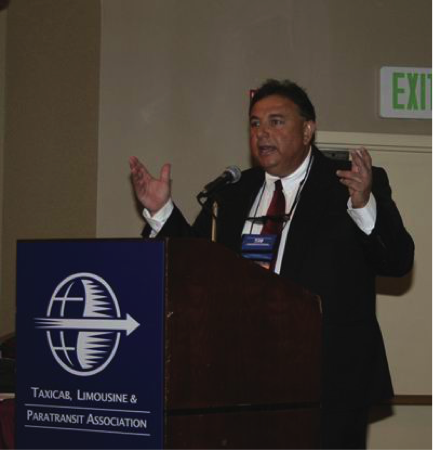 Mr. Rubino's private sector client list has included Travelers Insurance, Lancers Insurance, Atlas Financial Holdings, the Special Olympics, Carnival Cruise Lines, Royal Caribbean Cruise Lines, Kaiser Permanente, Motorola, Blue Cross/Blue Shield, Humana HealthCare, Prudential, United HealthCare, Cigna, HealthSouth, Tenet HealthSystems, HCA Healthcare, and Ericsson Communications. He has consulted for many national transit industry leaders including Coach USA, Keolis North America, Veolia/Transdev, First Group/First Transit, LogistiCare, and Southeastrans.
In addition, Mr. Rubino is quoted regularly in national media. His comments on the for-hire passenger transportation industry have appeared on CNN, Fox News, CBS News, ABC News, WFAA Dallas, WDSU New Orleans, in Forbes Magazine, Bloomberg News, the Guardian, Scripps Howard News Service, Watchdog.org, the Miami Herald, the Fort Lauderdale Sun-Sentinel, the Orlando Sentinel, the Florida Times Union, the Saint Augustine Record, the Washington Times, the Huffington Post, the New Orleans Times-Picayune, the Dallas Morning News, the Fort Worth Star-Telegram, the Denver Post, The Toledo Blade, the Transportation Leader, TLC Magazine, Long-Term Living Magazine, and in many other media outlets.